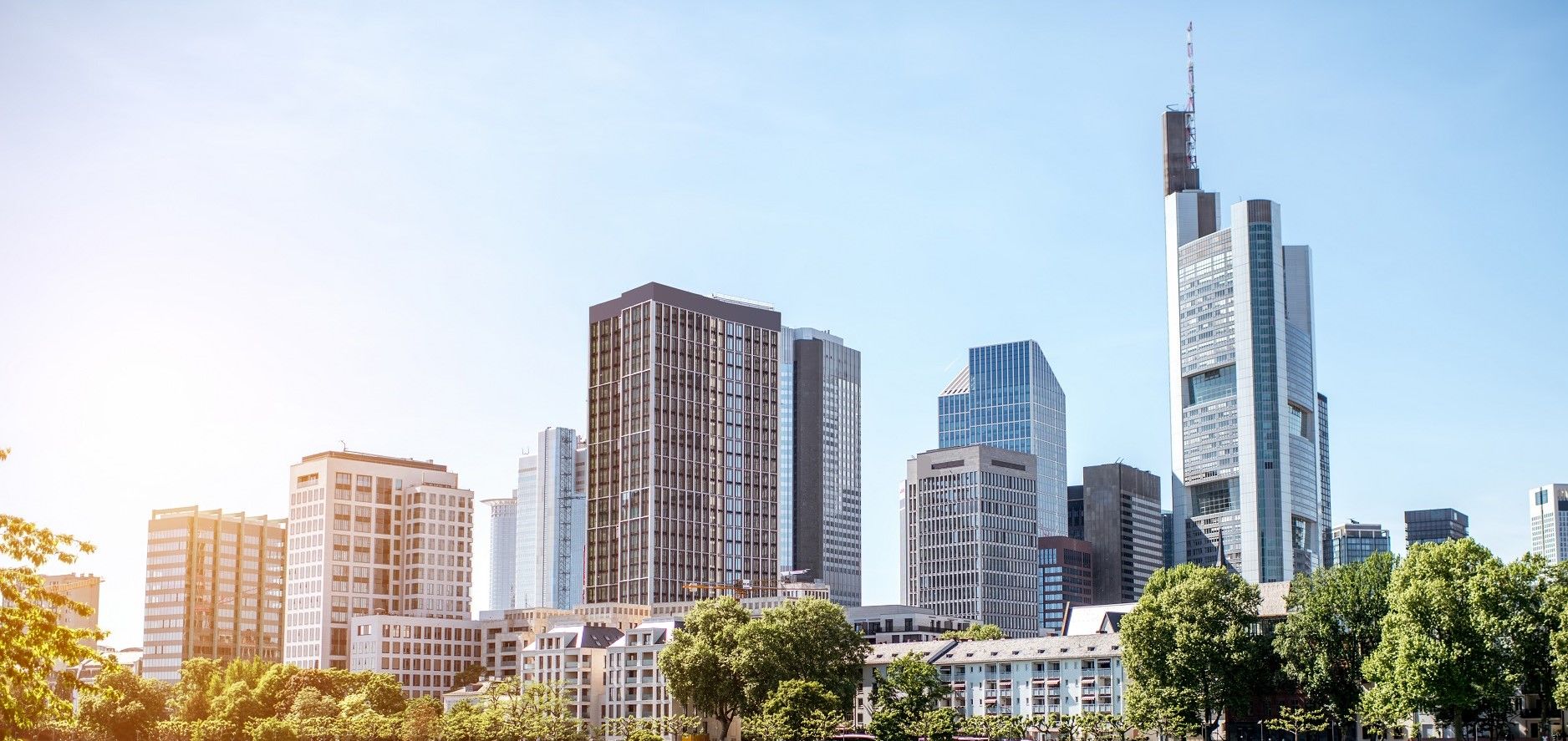 english


FBC GmbH our Business Who We Are FBC was founded as a Japanese Economic News Provider in Frankfurt (Main), Ger […]
Who We Are
FBC was founded as a Japanese Economic News Provider in Frankfurt (Main), Germany, in 1992.
Under German law, our consultancy is incorporated independently as a "Ltd." = GmbH, and has no affiliations with Japanese and German companies.
FBC mainly consists of the bussiness bottom:

・economic news agency:We are Japanese, German and other European business journalists
・research division:market researchers, consultants, marketing specialists, experts for statistical data, and publishers
・business administration staff
・Mediation and support between Japanese and german business, internship, traditional works.

On the average for a bigger project, 20 people would be ready and be glad to provide their services to you, tailored to your requirements.
What We Do
FBC has been publishing weekly economic newsletters and business information in Japanese ever since.
Right now, it is our pleasure to serve more than 600 widely known Japanese international companies as our core customers.
Moreover, we have 4000 Japanese companies subscribing to our weekly e-mail magazine.
How We Work
FBC make markets more transparent:
We gather all relevant bits of economic information through perusing national and international newspapers, and other public sources.
Conducting research on selected markets, on consultation with our clients, we put together statistical and other data into reports.
We also publish more general, sectoral studies on selected countries.
Where We Work
Our consulting company is located in Germany, in Frankfurt (Main) City, one of Europe's main business centres and a hub for all kinds of business travels and logistics via the Frankfurt International Airport. It is called one of the gates to Central & Eastern Europe.
What Does FBC Stand For?
Literally, the name originates from FBC's founder, Mr. FUJITA, and from providing Business Consulting. In a transferable sense, FBC incorporates traditional business virtues such as honesty, openness and trustworthiness.
In brief, here you find some titles of our published reports, especially on Central & Eastern Europe.
address
FBC Business Consulting GmbH
August-Schanz Str. 8, D-60433 Frankfurt/M., Germany, EU
Tel: +49 (069) 5480950
Fax: +49 (069) 54809525
E-Mail: info@fbcnews.de
Country
Industry/ Market/ Branch of Service/ Area of Interest
Sectors/ Task of Study
FBC's References
Germany
e.g. Automotive, Machinery; Information & Communications, Energy; Chemical & Pharmaceutical Industry etc. – Merger & Acquisition, Finance, Changes in Society, "Labour Market", Japanese Companies
Automotive OEM and Suppliers, Producers of Compact & Heavy, Basic & Fine Chemicals, Machinery, Computing, Banks & Insurances etc.
"FBC's Economic News from Germany" (weekly publication) – additional sectoral studies upon request
Environmentally Sound Technologies
Recycling, Natural Sources of Energy, Waste Separation, Sewage Treatment, etc.
additional sectoral studies upon request
Logistics
Logistics Providers, Facilities, Industrial News
"FBC Market Analysis Report: German Logistics"
Producing Companies, Services
all concerned ones
"FBC Market Analysis Report: German Nano Technology & Its Research Facilities"
general/national economics
micro and macro economics, society
"FBC Market Analysis Report: Germany's Mail Order & Super Market Companies"
Eastern Europe (Central & Eastern Europe, partly Russia), CIS, Turkey
e.g. Finance, Automotive, Machinery; Information & Communications, Energy; Environmentally Sound Technologies, Chemical & Pharmaceutical Industry etc. – Merger & Acquisition, Changes in Society, "Labour Market", Japanese Companies
Automotive OEM and Suppliers, Producers of Compact & Heavy, Basic & Fine Chemicals, Recycling Business, Banks & Insurances, Machinery, Computing etc.
"FBC's Economic News from Eastern Europe" (weekly publication) – additional sectoral studies upon request
Poland
general/national economics
micro and macro economics, society
"Eastern European economies at a glance: Poland"
automotive, electronics, others
supply of products and services to Japanese companies
Japanese companies "Poland's Supplier Map"
Hungary
general/national economics
micro and macro economics, society
"Eastern European economies at a glance: Hungary"
Slovenia
general/national economics
micro and macro economics, society
"Eastern European economies at a glance: Slovenia"
Romania
general/national economics
micro and macro economics, society
"Eastern European economies at a glance: Romania"
automotive, electronics, electric, machinery, pharmaceutical, and chemical industry, IT; others
all applicable ones
"Romania's Economic News Chronicle 2000-2006 etc."
Ukraine
general/national economics
micro and macro economics, society
"Eastern European economies at a glance: The Ukraine"
automotive, electronics, chemicals, others
prospective supply of products and services to Japanese companies
"The Ukraine's Supplier Map"
Slovak Republic
general/national economics
micro and macro economics, society
"Eastern European economies at a glance: The Slovak Republic"
automotive, electronics, electric, machinery, pharmaceutical, and chemical industry; others
supply of products and services to Japanese companies
"The Slovak Republic's Supplier Map"
Czech Republic
general/national economics
micro and macro economics, society
"Eastern European economies at a glance: The Czech Republic"
automotive, electronics, electric, machinery, pharmaceutical, and chemical industry; others
supply of products and services to Japanese companies
"The Czech Republic's Supplier Map"
Bulgaria
general/national economics
micro and macro economics, society
"Eastern European economies at a glance: Bulgaria"
automotive, electronics, electric, machinery, pharmaceutical, and chemical industry, IT; others
all applicable ones
"Bulgaria's Economic News Chronicle 2000-2006 etc."
Western Europe (EU, EFTA), Central Europe (EU/non EU)
e.g. the European Union's Policies, EU Enlargement, EURO Zone. European Free Trade Association
Governments & Citizens, Policy Debates, Common Markets, EU regulations etc.
"FBC's EU Watcher" (weekly), selected Policy Studies
e.g. Finance, Automotive, Machinery; Information & Communications, Energy; Environmentally Sound Technologies, Chemical & Pharmaceutical Industry etc. – Merger & Acquisition, Changes in Society, "Labour Market", Japanese Companies
Automotive OEM and Suppliers, Producers of Compact & Heavy, Basic & Fine Chemicals, Recycling Business, Banks & Insurances, Machinery, Computing etc.
sectoral studies upon request
Information & Telecommunication
Hard & Software, Government Policies
"FBC's IT News from Europe" (bi-weekly publication)
Automotive Industry
OEM and Supplier Networks
"FBC's News from the European Automotive Industry" (weekly)
Chemical Industry
(Fine) Chemicals, others
"FBC Special Report: The European Chemical Industry at a glance"